Daphne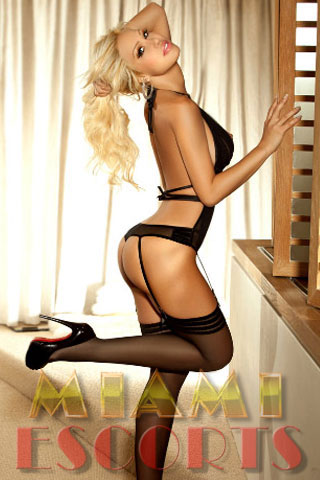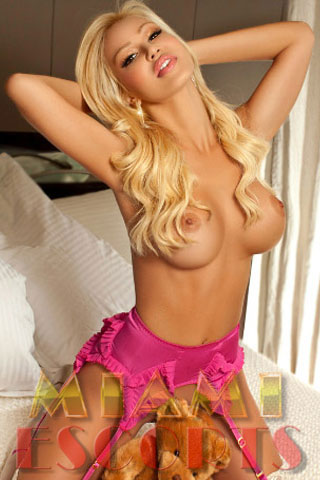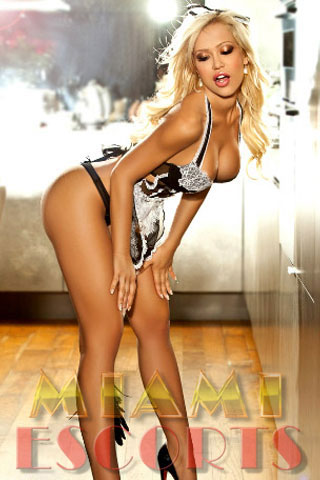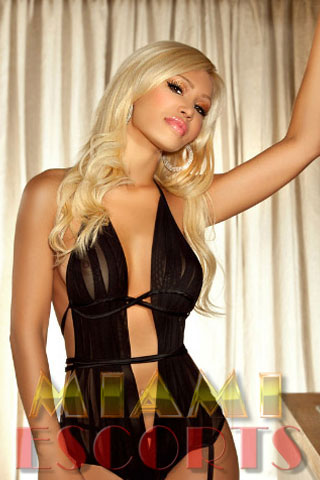 Daphne Proves Gentlemen Prefer Blondes
Age: 24
Measurements: D-Cup
Hair: Blonde
Height: 5ft 2in
Weight: 102 lbs
Gentlemen prefer blondes. It is a scientific fact. Alright, well maybe it isn't, but if scientists ever wanted to look into what hair color turns men on the most, blonde would take the cake and everything else around it. All the other hair colors would just wave the white flag and compete for second place. So, women who are lucky enough to flash the brilliant color of natural blonde already have an advantage over the rest of the competition. Now, while gentlemen do prefer blondes, there is always going to be a blonde or two who elevates her game to new heights and takes her beauty to the next level. Daphne is such a woman. While she has blonde hair, she also has a killer body, amazing curves, a booty that just won't quit and tits to die for. Really, there isn't a single blemish on her or about her. And, once a guy spends one evening with her, or really one moment with her, they are going to concur. The is a radiant air about her that seems to shimmer as she walks. Like a life size Tinker Bell, floating above the rest of the women around her, leaving a golden trail of pixie sparkles behind her, she can make any man fly. All it takes is one happy thought. And around her, having a happy thought is never a problem.
Daphne wants to be prepared for her time with any man. She wants to know as much about him as possible. What he likes, what he doesn't like. What he enjoys and just what puts a smile on his face. She knows she can put a smile on his face no matter what, but when it is delivered with sincerity to it, it makes it all that much meaningful and special. If a beautiful women smiles at a man, he remembers it for the rest of the day. But if a beautiful women smiles at a man and talks about his favorite sports team, he is likely to remember it forever. Daphne understands it is the little things that not only count, but really make life. Maybe it is the big events that are remembered, but it is the little things that make life worth living, and it is what makes Daphne a truly amazing beauty. She focuses on the little things, making sure not only her little things are perfect but that she can highlight the little things with her man. After all, just a few little things put together and it quickly equals something big.
Daphne wants to put a smile on her man's face. Her radiant glow breathes new life into any man, no matter where he is from, what he has been doing or what he as been though. As if a window to the Fountain of Youth, all men feel rejuvenated and alive by being in her presence. Just sitting next to her is alluring, and while she is perfectly content to just sit next to her date for the evening, she would rather have a bit more fun, bring about that happy thought and send her man flying to new heights, all without a Red Bull as no wings are required.