Cinnamon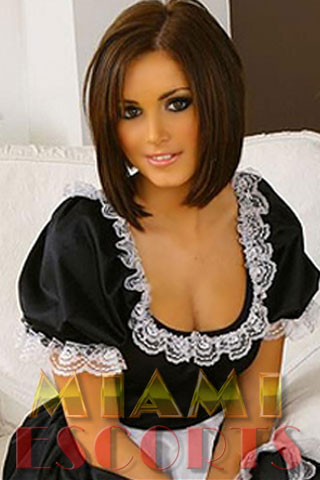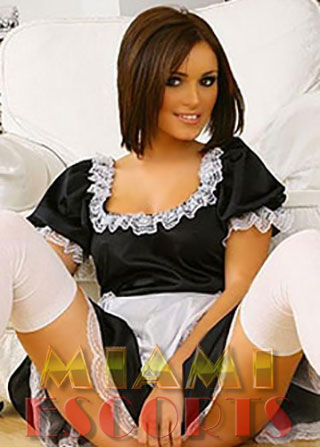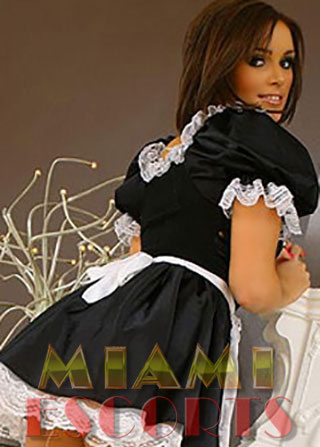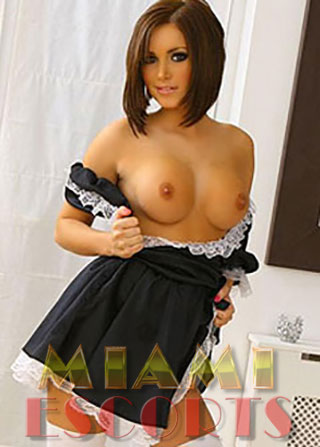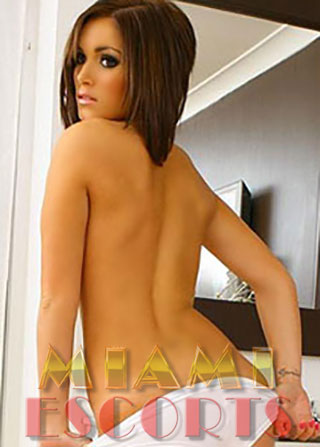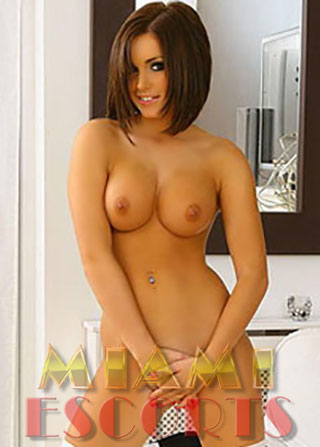 Cinnamon Is The Spice of Life
Age: 24
Measurements: C-Cup
Hair: Brunette
Height: 5ft 5in
Weight: 110 lbs
I've been told that cinnamon is the spice that makes life extra nice. At least I've come across sayings like this from time to time. I like to think it is true, because while I like to have fun and take my men on some wild adventures, I also enjoy just being nice as well. I'm the girl next door cut with an extra edge of filth. Ha, if that makes sense. I talk without a filter, but I make sure everyone has a smile when I'm done. I might call someone out for having a hard cock after checking me out just to see them blush, but then I'll rub up against it, give them a little wink, and tell them I like little extra firm starch in my pants anyways.
As one of the beautiful South Beach escorts, I love what i call addition by subtraction. Basically, I make the party that much better by taking off my clothes. Most guys don't seem to have much of a problem with it. At least, none of them have ever told me to put my tits away. I don't know what I'd do really if someone told me to slide them back into my dress. I mean, who doesn't like a great pair of natural tits? I guess I'd probably take their hand, cup them to my breasts, let them feel the warmth from my chest, the beat of my heart and the growing firmness of my nipples. I'd hold their hands against me and look into their eyes as I peer down into their soul. I'd then ask them again if they want me to put my tits away or not. I'd be willing to bet they would not just be fine with it, but want me to pull my ass out as well. They already have a hard on, might as well make it a full blown throbbing one. If we are in the hotel room and alone, well then I might just help myself and pull that big ol' throbber out. I want to see it all veiny and pulsating, ready to erupt at any minute, yet thick and cut. I love to just look at it. Ha, wow, I just caught myself salivating.
Miami Beach escorts I believe are the hottest in the world. We have that extra special flavor that isn't found in Los Angeles, it can't be had in New York, and Las Vegas offers more of a Sin City breed. We have a touch of spice to our Miami Beach escorts. But, then again, my name is Cinnamon, and I bring that extra spice that is always the secret ingredient. Whenever someone takes a bite into something delicious and their taste buds search for the flavor that takes it over the edge, the answer time and time again is cinnamon. I want to be the taste that takes a guy over the edge. Of course, unlike strippers in Miami, as one of the best Miami escorts, I'm able to offer up my special seasoning every single time to men just to see their eyes light up. So, when people back home ask what the best thing they had on their trip to Miami, they can say "Cinnamon."