Nude Shows In Vegas Vs The Topless Ones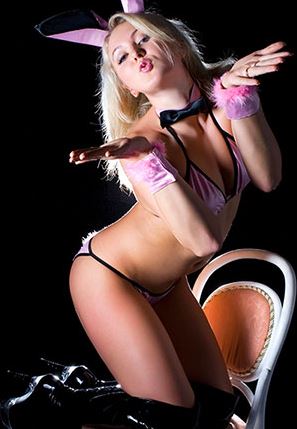 If you are going to go into Las Vegas, you need to know about the different levels of adult entertainment. There are some world-famous strip clubs are found in Sin City and you need to know how they differ from some of the topless ones that you may be accustomed to. This will help you to know more about what you should and shouldn't do as well is what you can expect.
Top Vegas Strip Clubs
When you are looking for some adult entertainment, you definitely want to know about the different Las Vegas strip clubs. There are plenty of nude shows in Vegas for you to enjoy, though you want to know what you are going to get at each one of them.
Olympic Gardens, Palomino Club, Spearmint Rhino, and Crazy Horse III are amongst some of the top strip clubs for you to go to. Some of them are topless while others are fully nude. It is important to know where you are going before you get there so that you know what to expect. If a place offers topless, there is no way that the girls are going to put on a nude show, no matter how much you ask.
Nude vs. Topless
Obviously, one of the big differences between the nude shows in Vegas and the topless ones is that the new ones will involve the girls being completely nude. From the moment you walk in the club, you may find nudity. Girls will be walking around in high heels and a smile, and that's about it. As for the topless ones, the girls will strip down to everything but a thong. While you may still see everything you want, the girls will not be in full nude display.
Another thing to know about the two types of strip clubs is that the totally nude clubs generally do not allow alcohol. This means that if you want to consume alcohol and watch girls put on a show, you will need to find a topless strip club. The Palomino Club is one of the few exceptions when you look at nude strip clubs.
The Etiquette
When you decide to enjoy nude shows in Vegas, there is some etiquette to know. Failure to comply with this etiquette will have you thrown out of the strip club faster than you can apologize.
The girls are there for you to watch, not touch. They will perform for you for as long as you can handle. You can look at them, but the moment you touch, security is going to step forward. Regardless of whether you are at a topless or at a nude show, you cannot touch the girls. However, the more innocent you act, the more they are going to want to be around you. If you pay (and pay well) for a lap dance, they may even place your hands on them, which gives you an indication that you are allowed to touch, at least for a little bit.
If you don't like the in rule, the only way around it is to hire a Vegas escort, where there aren't as many rules. Otherwise, you need to simply explore the nude and topless shows and know the differences between the two.